Official Site of PowerTec Fitness - Fitness Home Gyms and Weightlifting Equipment. Professional gym quality and performance for the home. We are the direct manufacturer. Advanced Home Gyms for total body training at affordable prices. The pioneer of Leverage machines that combine free weight and machine for the ultimate workout. Full line of Multi Gym Systems, Benches and Racks to outfit your complete gym. PowerTec is great for those who want commercial equipment for their home, office, apartment, school, football program, college and professional gym. PowerTec has it all from free weight power racks, to plate loaded leverage fitness equipment. Here is a list some of the equipment the carry. PowerTec work bench multi system, PowerTec workbench leverage gym, PowerTec Workbench power rack, PowerTec Workbench half rack, PowerTec Leverage multi press, PowerTec leverage squat calf, PowerTec Compact leg sled, PowerTec lat machine, PowerTec hyperextension/crunch, PowerTec roller smith machine, PowerTec leverage t-bar row, PowerTec shape system with leg lift, PowerTec leverage pec fly. If you have a high a high school and you need to get new equipment but the budget is tight, then PowerTec is you line of equipment. Maybe you are a personal trainer and you need some heavy duty commercial equipment, then look no further then the PowerTec line. PowerTec fitness equipment models are:, wb-ms10, wb-ls10, wb-pr10, wb-pr10-b, wb-hr10, wb-lto10, wb-onb10, wb-ub10, wb-wr10, wb-dr10, l-mp10, l-sc10, l-cda+, p-cls10,p-lm10,p-hc10, p-bt10, wb-lla10, wb-cma10, wb-pfa10,wb-lpa10, wb-dma10, wb-asr10, p-rs, l-tb+10,. p-ss-s, l-pfd. For more info on commercial fitness call 843-636-3833

Fitness Equipment Inc. asks, What will you do with all that money we save you? $$$$

We get your PowerTec Fitness equipment to you on time and ready to be used. Never sacrificing customer service


PowerTec Fitness Equipment
Fitness Equipment of Champions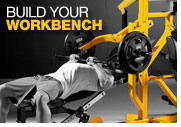 Click the picture to the left to watch a video about building your own workbench system.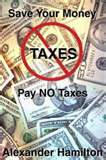 Taxes? At Fitness Equipment Inc. we do not charge any sales tax. What's that? Even more money in you pocket to spend.

"Tell-A-Friend"Program
When you tell your friend "I bought a Treadmill, Home Gym, Rower, BodyCraft, Lifecycle, Elliptical, Infrared Sauna, Stepper, Smith Machine, ProSpot and much more from Fitness Equipment Inc." You will get a reward.




Order Now/Call Now
Open 24 Hour, 7 Days A Week




Customer Service:
service

Tech. Assistance:
support

Ordering:
ordering