Commercial fitness equipment from BodySolid has been around for more than 15 years. The goal of BodySolid is produce fitness equipment for both the commercial fitness market and the light commercial fitness market. The BodySolid Pro Club Line is made up of single station units. The BodySolid Pro Club Line is made up of 7 Machines. The 7 machines in the BodySolid Pro Club Line are the chest press, leg extension, leg press, dual cable column, leg curl, lat pull-down / mid row, inner and outer thigh. The BodySolid Pro Club Line is an economical line of equipment. The BodySolid Pro Dual Line is made up of Pro Dual ab and back, Pro Dual inner & outer thigh, Pro Dual lat & row, Pro Dual Triceps & Biceps, Pro Dual leg extension & Leg curl, Pro Dual pec & rear delt, Pro Dual leg press & calf, Pro Dual cable column. There is also the new Pro Dual Dgym. The Pro Dual Dgym allows you to choose out of 9 different commercial stations to make one 4 stack multi-gym. You can choose from the Pro Dual ab and back, Pro Dual inner & outer thigh, Pro Dual lat & row, Pro Dual Triceps & Biceps, Pro Dual leg extension & Leg curl, Pro Dual pec & rear delt, Pro Dual leg press & calf, Pro Dual cable column, multi-press. BodySolid also makes strength equipment like the hammer strength line. BodySolid also makes weight benches, smith machines, leverage weight machines, free weights, VKR and chin dip assist. They have everything you will need for your commercial facility. The Endurance cardio line is made up of a treadmill, exercise bikes, Group Cycling bikes and elliptical trainers. Call anytime for more or to order at 843-636-3833

Fitness Equipment Inc. asks, What will you do with all that money we save you? $$$$

We get your Endurance Cardio equipment to you on time and ready to be used. Never sacrificing customer service


BodySolid
Fitness Equipment of Champions

We have been Outfitting and designing health clubs, apartments, condo's, fire houses. DESIGN SERVICES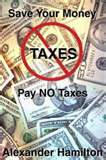 Taxes? At Fitness Equipment Inc. we do not charge any sales tax. What's that? Even more money in you pocket to spend.
BodySolid Pro Club Line & Pro Dual Line & Multistation Home Gyms & Endurance Cardio

---

Model: E5000 MSRP: $2,895.00

Call 843-636-3833 for wholesale price

Endurance B2.5R Premium Elliptical Trainer

Where club-style features intersect with commercial performance to provide you with the ultimate fitness experience in your home

Self Generated E5000 Elliptical Trainer

Designed for extreme durability, the E5000 offers a commercial warranty.

Endurance Center Drive elliptical trainers are the perfect blend of research, engineering, performance and technology. Patented technologies have been applied to provide a stable, space-efficient platform to perform rigorous low impact full body workouts. The combination of a natural stride, quality manufacturing and superior programming have created the latest evolution in cardio training. The E5000 uses an internal generator eliminating any power requirement. Designed for extreme durability, the E5000 offers a commercial warranty.

---

Patented Center Drive design
Blend of space efficiency and stability
Low center of gravity combined with a balanced frame prevents rocking
Easy step-up height
Close pedal spacing combined with oversized pedals fits any size user and eliminates hip fatigue
Includes handles for easy transport
Commercial rated
Natural 21" stride
Self-generated power,
Arched support frame for maximum durability and stability
Wireless HRC with chest strap
Contact heart rate
Programmable, with fi ve HRC programs, seven programs, and two user programs
325 pound user capacity
In Home Warranty: Lifetime on frame, five years on parts, one year labor
Commercial Warranty: three parts, one year labor

"Tell-A-Friend"Program
When you tell your friend "I bought a Treadmill, Home Gym, Rower, BodyCraft, Lifecycle, Elliptical, Infrared Sauna, Stepper, Smith Machine, ProSpot and much more from Fitness Equipment Inc." You will get a reward.




Order Now/Call Now
Open 24 Hour, 7 Days A Week




Customer Service:
service

Tech. Assistance:
support

Ordering:
ordering